Lead a company that invests in people, places and ideas.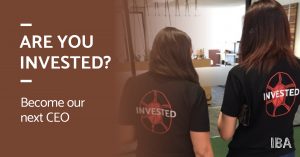 IBA is recruiting for a new CEO, who can be based at any of IBA's 14 offices across Australia.
The new CEO will be a proven leader who is passionate about the economic empowerment of Indigenous Australians. The appointed candidate is likely to come from consumer or commercial banking or from adjacent segments within the financial services sector, such as corporate, institutional or investment banking, funds management, property or infrastructure. Alternatively, they might come from the social services sector or the more treasury/finance-focused parts of government.
They will build on IBA's legacy leveraging their demonstrated experience in delivering successful growth strategies, and leading culturally inclusive and collaborative organisations and teams.