Applying for home loan can be a daunting prospect at the best of times, but particularly so for Aboriginal and Torres Strait Islander people, who remain among Australia's most financially vulnerable people.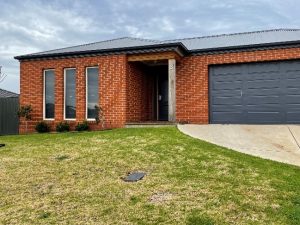 This disparity is part of the reason why IBA was created. We've been helping Aboriginal and Torres Strait Islander people with loans and financial services since 1990, assisting with lending so Indigenous Australians can enjoy economic freedom and own their own homes.
Earlier this year, IBA partnered with like-minded banks to help customers transition to and access the benefits of mainstream finance. Jodie, a proud Gunditjmara woman, refinanced her loan in March 2021 to one of the panel members.
Jodie lived in Warrnambool her whole life, and bought her first home with her partner and three kids two years ago after receiving a home loan from IBA.
"It was a really brilliant start," explains Jodie. "We wouldn't have been able to own our own home without their support. When you've got children, it's really hard to save that 20% deposit."
Through IBA, Jodie was able to get a loan for a house with a lower deposit required.
"With IBA, they are there to get you started into home ownership when you might not be able to access finance from a mainstream bank," Jodie says. "Once you're ready to refinance with another bank, the money from your loan can help finance another Indigenous person's loan."
Jodie spoke to IBA about refinancing options, and they suggested she get in touch with one of the partners on IBA's new banking panel that were chosen due to the aligned values.
Since refinancing, Jodie has been thrilled with the level of service she's received and the supportive process involved.
Jodie said, "There were times that I wasn't very well and it was hard to remember what we needed to do, but (one of the banking partners) was always there helping us through emails and phone calls. She was never pushy or impatient; we feel so lucky to have had her support."
Since making the transition, Jodie's loan repayments have significantly reduced and the extra money has allowed her to buy a caravan.
"Having a caravan means we go on more holidays and spend more time together as a family," Jodie says. "The kids (aged 15, 17 and 19) have got their own tents, and it's really increased the bond we have, being able to spend time together without having that financial pressure."
After refinancing, Jodie has continued to have contact from their banking partner to see how they're getting on. "It's so daunting buying a house and having a loan," Jodie says, "but having the support from (one of the banking partners) is really comforting and eases any worries you may have."
Find out more about IBA's banking partnerships.