The World Indigenous Tourism Summit 2023 (WITS) is an international forum that helps to advance opportunities for First Nations people in the tourism sector. The event will be in Perth this year from 12-16 March, and IBA are proud to sponsor 5 delegates to attend.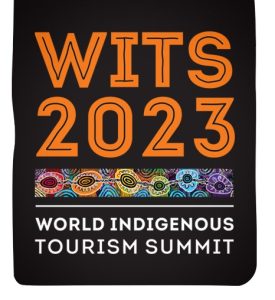 This year the World Indigenous Tourism Alliance is co-hosting the forum with the Western Australian Indigenous Tourism Operators Council on country of the Whadjuk Noongar people.
EOIs for the sponsored tickets are now closed but First Nations tourism businesses interested in attending the forum can still register for their own ticket.
The theme for this year's summit, "Tourism and Indigenous Earth Wisdom Weaving the Future that Benefits All," revolves around the significant role Indigenous values and wisdom play in building a more sustainable First Nations tourism sector.
The goal is to equip First Nations businesses to survive the future, asserting Indigenous rights on Homeland, and nurturing a growing awareness of the need to unite and engage in the equitable development of First Nations economies.
The summit brings together Indigenous and non-Indigenous peoples and organisations from diverse parts of the tourism industry, offering participants an opportunity to impart and gain knowledge of the vital interdependence among tourism, community, and earth stewardship. It will also showcase Australia's thriving tourism industry to the nation and the world, with many international delegates expected to attend.