From featuring in Forbes to heading to New York Fashion Week, Shahna Smith shares how networking unlocked major opportunities.
We sat down with IBA customer, #BossWoman and Networking QUEEN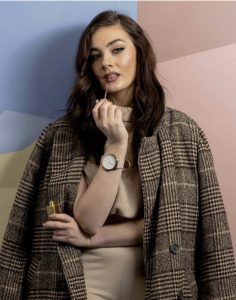 , to yarn about how the power of networking and a whole lot of hustle has catapulted her cosmetics company into soon becoming a global brand.
They say sometimes it's 'who you know, not what you know' that gets you a seat at the table. For Shahna, she knew that her extensive knowledge and experience in her industry, and a solid five-year business plan when starting her business, would only get her only some of the way, it was the networking that really busted open doors.
"I've always had eye for networking. I'll meet people and business zone them straight away. I'll be chatting with them and think 'this person is good at this, or this person is good at that.'
Shahna first reached out to IBA to see what support was on offer, that's when IBA linked her up with our networks over at the The Difference Incubator (TDi) for business support. The support gave her reassurance that she was on the right track and to keep making moves.
That was just the beginning. Shahna says something that has got her so far is putting herself out there.
"People always feel like they should hide their dream because it's 'just an idea' but I found sharing mine is what attracted the connections that I have."
"Through my make-up artistry brand, I'll be doing a clients make-up and having different conversations. I'll be telling them what's going on in my world and they'll be like 'oh, I have to put you in touch with this person!'"
"When you're open about who you are and what you're doing, people want to know more."
"I always say, 'just be confident.' Ask the questions. People can only say no, and then you're just where you started."
Through taking the time to build relationships and share her ideas, Shahna has built a strong network of investors and stakeholders which has unlocked huge opportunities for her business.
Shanha has just opened the doors to Amplified Beauty's first retail space in Glenelg, South Australia, where she's also created a luxury space for other Indigenous Businesses to showcase their products to further encourage the retail and tourism trade of SA.
In addition to this and with IBA's support, Amplified Beauty headed to New York Fashion Week this month where she put her networking skills to test with US media and retailers to level up her brand and take it global. We can't wait to see Amplified Beauty skyrocket! [Watch this space!]
How can you grow your network? Confidence is key! Believe in yourself and your skills, put yourself out there! By using platforms like LinkedIn, going to networking events and even having a yarn with different people in your community. Everybody has something to offer… including you!
Shop the Amplified Beauty Range here https://www.amplifiedbeauty.com.au/ and stay up to date with what's happening on their socials.
Don't forget to follow @Shahna Smith on LinkedIn and @Amplifiedbeautyaus on Instagram to follow her NYC adventures.