Black Arc Industries are a 100% Indigenous owned business in Alice Springs NT that does custom welding, modifications, and repairs on steel, stainless steel, and aluminium.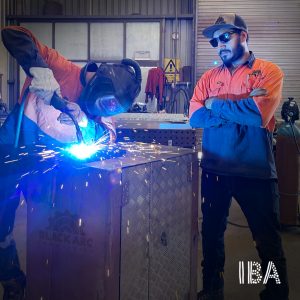 Hayden Jude is a proud Batcho man of the Larrakia family and the owner of Black Arc Industries. He talked to IBA about the hard work of running a business and how to keep things real when it's a family business.
What's the best thing about owning your own business?
The best thing about owning your own business is that you get to be your own boss. You get to have the freedom to make decisions that align with your personal values and goals.
I also have opportunity to make a positive impact on the lives of our clients and employees. By creating a positive work environment and providing quality products and services, you can help others achieve their own goals and aspirations.
How has IBA helped you and/or your business?
We used a business loan to purchase a truck, trailer, and excavator, which have been valuable assets for the business.
IBA believed in me and my business plan and worked alongside us to get things happening. Through IBA we have also been put in contact with various other organisations which has been instrumental in the success of the business.
If yours is a family business, what's the secret to making it work?
Firstly, you need to like them [haha].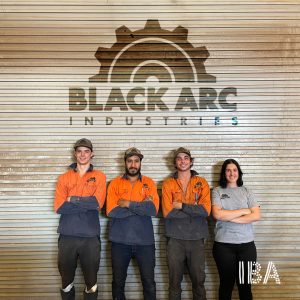 You need to have good communication and boundaries in place!
Find out more about Black Arc Industries: blackarc.com.au/ or instagram.com/blackarc_industries/.