Desirae works in our Loan Management Team in our Brisbane Office on Turrbal and Yuggera Country.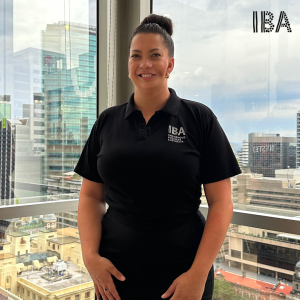 About Desirae
I am a Maori woman who was born in Australia but was raised in Hamilton, New Zealand. I have been working in the collections industry for 13 years. Eventually I ventured to IBA around three years ago and joined the Brisbane Loan management team.
Job Role
My role here at IBA is a Principal Loan Management Officer. This is a key role within the Loan Management team, building rapport with our borrowers, providing hardship assistance and solutions to support our borrowers to remain in home ownership.  In addition to my role, I also facilitate Budgeting and Understanding Credit workshops online and worked 11 months in an acting Assistant Manager role within Loan Management.
Why do you like working with IBA?
I love working at IBA because of the connection to culture, and the values we have align with my own personal beliefs. I especially love the aspect of helping our borrowers, networking and how we continue to find ways to grow as an organisation.
What is your spirit animal and why?
I resonate with dragonflies. The dragonfly has been a symbol of happiness, new beginnings, and change. They are known to only live for one day and are a reminder to live your life to the fullest and make the most of each moment.