We were lucky enough to recently meet Wiradujri man  Adam, who shared his home ownership experience with us.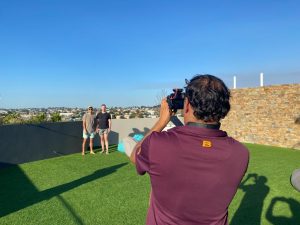 When he first approached IBA for a home loan, he wasn't in the right financial position to be successful in his application. But instead, he was given advice on how to improve his financial situation and be in a better position to apply down the track.
After months of hard work, paying off debts and saving hard, he and his partner were able to come back to IBA. This time they were approved and bought their dream home.
Adam says, "When I unlock my door every afternoon coming home from work and I walk in and just look, and say 'this is mine'. It's overwhelming sometimes."
After waiting till the time was right, he was in a much better position to start his home ownership journey. We also have workshops and information sessions to help you prepare for home ownership.
The talented filming and editing team at Indigistream helped us put together a video so Adam could share his story and show us his new home.
Watch Adam's story on YouTube or view below: