The May edition of the IBA Newsletter is out now.
It shares inspirational stories about our customers, along with news and links to upcoming workshops.
Want a copy direct to your inbox? You can
subscribe here
. The newsletter is shared approximately every two months.
New strategic partnership announced to support Aboriginal and Torres Strait Islander people with their home ownership options.
Australian Unity Bank and Bank Australia form the new banking panel aligned with the values of Indigenous Business Australia (IBA).
Financial wellbeing for Indigenous Australians is paramount in the new partnership.
The launch of two new strategic partnerships – Australian Unity Bank and Bank Australia – supports Aboriginal and Torres Strait Islander people in their financial success.
The partnership demonstrates an important collaboration with segments of the corporate sector committed to the economic independence of Indigenous Australians.
Australian Unity Bank and Bank Australia will deliver a diverse range of products and services to IBA customers that facilitate financial success and economic independence in a relevant and culturally sensitive way.
Christine Yates, Chief Executive Officer of Retail, Australian Unity, said the partnership reaffirmed Australian Unity's commitment to building strong and respectful relationships with Indigenous Australia.
"I am proud that Australian Unity Bank has entered into a partnership with IBA to support members of the Indigenous community own a home and support economic empowerment."
"We know that Aboriginal and Torres Strait Islander people remain overrepresented among financially vulnerable Australians, and that home ownership can lead to significantly improved socio-economic outcomes," Ms Yates said.
Damien Walsh, Bank Australia Managing Director said that partnering with IBA to provide values-aligned access to finance for Aboriginal and Torres Strait Islander people is an important step in helping to build a fairer and more inclusive society.
"Working with IBA will help us to better meet the needs of First Nations people on their home ownership journeys, and we hope to continue to learn from IBA to improve our ability to support First Nations people in building their financial independence."
IBA provided their 20,000th home loan to the Indigenous community in 2020. This bank panel arrangement builds on IBA's ongoing commitment to Indigenous prosperity, reconciliation and genuine relationships with Aboriginal and Torres Strait Islander people, their communities and Indigenous businesses.
Peter O'Neill, Acting Chief Executive Officer of IBA, said the partnerships with Australian Unity Bank and Bank Australia would support new and existing customers take ownership of their home and their future.
"We're always working hard to ensure the best for our customers, and after months of discussion we are delighted to partner with two banks that align with our values to provide new lending options," Mr O'Neill said.
"These strategic partnerships demonstrate an important collaboration with segments of the corporate sector committed to the economic independence of Indigenous Australians."
The dedicated teams at both banks have undertaken formal cultural understanding training to ensure a smooth transition for IBA customers and provide them with the guidance and service quality they are accustomed to through their existing relationship.
IBA media contact: Tara Toohill 0427 011 938 or tara.toohill@iba.gov.au
Australian Unity media contact: Ellen Donald, Six O'Clock Advisory, 0400 359 597, www.australianunity.com.au
Bank Australia media contact: Cheyne McKee, 03 9854 4899, www.bankaust.com.au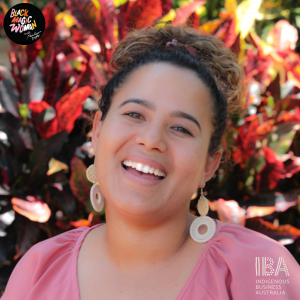 IBA are excited to announce that we've partnered with the Black Magic Woman Podcast to bring you a series of episodes that will be based on a variety of topics including housing, business, youth, women, investing, financial literacy, economic development and COVID-19 recovery.
In the first episode of the partnership series, Black Magic Woman's host Mundanara Bayles sits down to yarn with IBA customer Kantesha Takai.
Kantesha is from the Torres Strait and is the heart and soul behind Lola Digital; a boutique creative and content agency based on Thursday Island in the Torres Strait, that provides tailored marketing strategies and support to government, corporations, NGO's and small business.
Kantesha shares her experiences with IBA from buying her first home, to how IBA supported her through her business journey. We also yarn about her experiences and learnings from the IBA programs Kantesha participated in and how it inspired her to create economic development opportunities in her community. An amazing yarn to kick off the IBA and Black Magic Woman Podcast partnership series!
"I grew up on an island without any electricity or running water. To do my assignments at night, it was either get it done before the genny goes off or do it by using a torch. If I can do it, anybody can!" 
- Kantesha Takai, Lola Digital
Listen to the episode here.
In their 10 years of running a successful business, Janine McDonald and her business partner Annette Law have learned that adapting to change and showing resilience is all part of being a business owner.
Janine and Annette are the proud owners of All Aspects Recruitment & HR Services based in Darwin, Northern Territory. Since opening their doors in 2011, they've expanded their office locations to Queensland and are now servicing clients nationwide.
All Aspects offer a range of services, including recruitment, human resources and scribing services. The business has a strong focus on empowering Aboriginal and Torres Strait Islander people by helping them showcase their skills and community connections to lead them into employment.
Celebrating their 10-year milestone in February this year, Janine has taken the time to reflect on the hurdles that have popped up along the road, including COVID-19.
When asked what advice she'd give to other business owners, Janine said, "If you don't have a plan, you plan to fail. Risk management and critical thinking are so important."
"You need to weigh everything up and ask yourself, 'is this worth my time, is this worth my reputation?' Instead of taking on every project, stop and think, 'what's within my capabilities, what am I going to do well at?' It's not about the money. It's about the outcome. If you achieve your outcome, money will follow."
When COVID-19 hit, Janine and Annette knew they needed to review their services to ensure that if one business function was impacted, they would still be strong in the other elements of their business.
"The support we've received from IBA has had a huge impact. It just gave us the breathing space to go, 'okay, we're right, they've got our back, they've always had our back.'
"I was able to work very closely with IBA staff and discuss what my options were. The financial experience that my IBA relationship manager has really helped. He understands where we're coming from and understands our business."
"We did feel the impact for a while. Our main priority was being able to keep our internal staff on, and then it was a matter of maintaining and concentrating on our clients. We put some plans in place and were determined to make it work," said Janine.
IBA is committed to helping Indigenous businesses impacted by COVID-19. Read more about our COVID-19 Business Relief Package. If you need business assistance, reach out to your IBA relationship manager or register your interest today.
As floods affect communities in NSW and Qld, our thoughts are with all those who are impacted.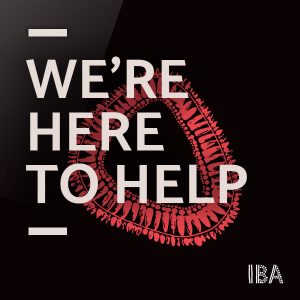 If you are an IBA customer in an area affected, we want to reassure you and your family that IBA is here in times of need.
Please call 1800 064 800 if your home, business or employment arrangements have been affected by the floods.
We are receiving an increase in the number of calls though so hang in there and stay safe. We'll get back to you as soon as possible.
You can also contact us via email.
Have you seen the IBA Newsletter?
It's full of inspirational stories about our incredible customers, along with news of what we've been up to.
Want a copy of your own? You can
subscribe here
. The newsletter is shared approximately every two months.
Over $10 million worth of upgrades to the Katherine Government Centre will deliver improved services, provide better access to clinics for the Katherine community, and create around 200 local jobs.
Katherine Government Centre is the hub for government services in the Big Rivers Region and the $10+ million refurbishment program will provide a new, more integrated service counter for the public, improved access to clinics, dedicated and separate entrances for clients to access more confidential and private services.
The centre is leased by the Northern Territory Government and the building owner is undertaking an extensive refurbishment and refit of the building from 1 March 2021 in return for a new 15-year lease.
The extensive works include a new service counter to be used by MVR, Housing and the Territory Business Centre, new facilities for Mental Health services, centralisation of Territory Families, Housing and Communities services, improved client engagement and office spaces for all eight agencies working in the centre and new conference and meeting facilities.
Katherine Government Centre forms part of the Indigenous Real Estate Investment Trust (I-REIT), a property investment fund whose investors comprise Indigenous Business Australia and 25 Indigenous investor groups.
Following a competitive tender, IBA Asset Management selected local Aboriginal construction company, On Country Construction, to undertake the estimated $10+ million refurbishment program.
Works start in March 2021 and are scheduled to be completed mid-2022. Works will be undertaken in stages to help minimise any disruption to services and inconvenience to the public.
During the refurbishment, Katherine MVR is temporarily relocating to 14 Katherine Terrace for approximately six months, and some health facilities will operate from Gorge Health Clinic on Second Street for around 12 months.
During construction, Community Corrections will relocate to the Randazzo Centre on Katherine Terrace, and the Territory Business Centre, NT Work Safe, Licencing, Director of Public Prosecutions and Police Prosecutions, currently in the Randazzo Centre, will relocate to the Katherine Government Centre.
All other services will continue to be delivered from the Katherine Government Centre during refurbishment but may be temporarily located in a different part of the building.
Signage will be provided to help guide and direct the public during the refurbishment program to minimise disruption and inconvenience.
The Minister for Corporate and Digital Development, Paul Kirby, said "Delivering quality government services to Katherine residents is our priority and these significant building upgrades will enhance our ability to better service the public.
"Katherine Government Centre is the hub for Katherine residents when dealing with government and these refurbishments will not only enhance the amenities for staff but improve service delivery and accessibility to medical clinics for residents.
"The refurbishment program will provide a contemporary workplace, significantly improving the way agencies operate and deliver services.
"The works will be staged to minimise any inconvenience to Katherine residents or disruption to service delivery.
"It's great to see such a strong commitment and significant private investment into the town from Aboriginal investors into Indigenous owned and run businesses."
Sean Armistead, Executive Director, Government & Public Relations, IBA, said, "IBA promotes self-management and economic independence through our investment work. Which means we want the best for Aboriginal and Torres Strait Islander organisations and businesses getting involved in commercial enterprises and investment opportunities.
"Whenever we can work with Indigenous businesses to deliver a project on a scale like this refurbishment, it's a win for everyone – the local community, businesses, and stakeholders in the tenancy that will enjoy the update.
"The $10+ million refurbishment program will be completed using local trades, contractors and suppliers. On Country Construction is a joint venture between Ironbark Aboriginal Corporation and local construction company Jaytex Constructions.
"The upgraded facilities will lock in a lease agreement with the Northern Territory Government for 15 years which gives returns to the I-REIT and all its co-investors."
Contact:
Tara Toohill, IBA, 0427 011 938
Lisa Sennett, NT Government, 0476 831 259
Lead a company that invests in people, places and ideas.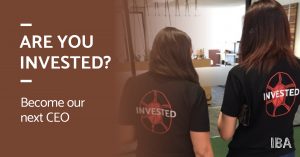 IBA is recruiting for a new CEO, who can be based at any of IBA's 14 offices across Australia.
The new CEO will be a proven leader who is passionate about the economic empowerment of Indigenous Australians. The appointed candidate is likely to come from consumer or commercial banking or from adjacent segments within the financial services sector, such as corporate, institutional or investment banking, funds management, property or infrastructure. Alternatively, they might come from the social services sector or the more treasury/finance-focused parts of government.
They will build on IBA's legacy leveraging their demonstrated experience in delivering successful growth strategies, and leading culturally inclusive and collaborative organisations and teams.
Since April 2020 IBA has been offering a Business Relief Package for eligible Indigenous businesses impacted by COVID-19.
Changes have recently been made to our Business Relief Package which expands the offering, including increased working capital assistance of up to $200,000 via either a loan, a grant or a combination of both, expanded eligibility criteria as well as a free Business Impact Assessment.
Businesses who have previously received assistance may be eligible to apply again, under the increased offering.
For existing IBA customers
IBA customers who have a business loan product or equipment finance product through IBA and who have been significantly impacted by the COVID-19 pandemic, may be eligible to apply for the following assistance:
Deferral of business loan and lease repayments for a 4-month period, zero interest on business loans and leases for the 4-month deferral period and where necessary, extension of your loan term by 4 months (to accommodate the deferral period)
For Indigenous businesses
IBA is offering Indigenous business relief package for eligible Indigenous businesses who have been impacted by COVID-19, including Indigenous business which are not already IBA customers. This relief package has been designed in collaboration with the National Indigenous Australians Agency to respond to the immediate challenges Indigenous businesses are facing. This package includes:
Business Impact Assessment: Access to specialist advice to navigate the COVID-19 crisis, including a rapid assessment of your business positioning, cashflow management and assistance to access available stimulus measures from Federal, State/Territories, such as the Job Keeper Payment or the Boosting Cash Flow measures.
Working capital assistance: Working capital assistance of up to $200,000 in the form of either a loan, a grant or a combination of both (assessed on a needs basis), which may consist of:

A capped grant component to assist with ongoing fixed costs, purchase of equipment and generating revenue;
A loan to assist with working capital needs, with a term of up to 5 years, with no repayments for the first 12 months, and preferential interest rates; or
A combination of the above.
You can read more for further information or register your interest.
Indigenous customers share social, economic and cultural impacts in inaugural report.
Research project finalised in 2020 leads the way for impact versus outputs focus.
IBA is generating positive impacts for Aboriginal and Torres Strait Islander people.
Report launched at live online event with the Minister for Indigenous Australians and the external partners in the research study.
In partnership with Dr Kevin Dolman (Eastern Arrernte) and Professor Sheree Cairney from the Interplay Project, IBA undertook an inaugural impact research project throughout 2020. The findings are now being released.
Over 1,200 customers participated in this ground-breaking research which is already playing a significant role in helping IBA understand how the social, economic and cultural well-being of Aboriginal and Torres Strait Islander people is impacted by IBA's products and services.
The research assesses short, medium- and long-term impacts and aligns with the United Nations Declaration on the Rights of Indigenous Peoples and the Sustainable Development Goals to progress Australia's commitment towards economic empowerment of Indigenous people.
Led by an Indigenous evaluation expert, Dr Dolman, the Impact Report presents eight months of research, survey responses from over 1,200 customers and 15 hours of in-depth interviews. Partnering with the Interplay Project enhanced IBA's ability to assess the evidence and data in a way that could assist in driving systemic change towards greater equity with customers.
Across all IBA divisions (Home Ownership, Business Solutions and Investment & Asset Management), the report concludes that IBA is generating positive impacts in relation to empowerment, financial resilience and wellbeing.
While the report found that customers experience positive impacts from the very beginning of their relationship with IBA, it was concluded that the further you are in your customer journey with IBA, the stronger the economic empowerment will be.
Overwhelmingly this report concludes there is a strong correlation between IBA Support (support, care and strong relationships) and positive impacts for customers. When customers feel understood and supported by IBA staff, they experience significantly increased levels of empowerment, resilience and wellbeing.
The external evaluators have made 15 recommendations to IBA in areas that will directly correlate to stronger results demonstrating positive improvements in the customer's social, economic and cultural wellbeing. IBA is committed to implementing actions against each of these recommendations throughout 2021.
IBA Executive Director, Government & Public Relations, Sean Armistead, explains the Impact Framework and report were years in the making and was the first step in a long journey towards ensuring that products and services delivered by IBA are creating a positive impact across a customer's life.
"We are attempting to flip the norm of reporting that has traditionally focused on outputs rather than impact."
"The survey was about our customers, not the numbers. It represents everything they've told us."
"IBA has been on a journey to understand the economic, cultural and social impacts our customers experience as a result of engaging with our products and services. This report is the culmination of that work that started with the Board approving the development of an Impact Framework in 2018.
"This report is only possible because of the generosity of over 1,200 of our customers and we are deeply grateful for their valuable contributions."
"Providing 20,000 home loans to Aboriginal and Torres Strait Islander people over the life of our program is one thing but knowing they feel more financially accepted or have created intergenerational wealth for their families is our ultimate goal."
"The correlation between support and positive impacts is clear. Our findings only accentuated what we already knew but it also emphasised we were working in the right direction. We want to expand this awareness and incorporate it into everything we do."
Dr Kevin Dolman was the lead evaluator on the project, which included managing the research collaboration and ensuring compliance with cultural and evaluation ethics, as well as guiding the survey design, data analysis and reporting.
"By maintaining and increasing a strong focus on customer relationships, IBA will generate even greater positive impacts towards its statutory purpose of self-management and self-sufficiency for Aboriginal and Torres Strait Islander people."
The Hon Ken Wyatt, Minister for Indigenous Australians, supports the research and its findings.
"This in-depth study demonstrates the impacts that can be made with investment in Indigenous people. Economic empowerment is crucial in efforts to reduce disadvantage, and this work shows the opportunities that are present to drive this progress."
IBA will continue to track impact on an annual basis for years to come. The report was launched at an online event on 8 February 2021 with Minister Wyatt, Dr Dolman, Prof Cairney, and IBA Board Director Rosemary Addis.
Interviews available on request. A video recording of the launch event will be available soon. Link to the IBA Impact Report.
Media contact: Tara Toohill 0427 011 938 or tara.toohill@iba.gov.au